Alyssa Bergmann
What do you love about working at Lafayette Christian School?
I love working at LCS because of the opportunity to teach kids about the Bible. I am also thankful to work alongside other teachers who love their students and their jobs.
How do you incorporate a Christian Worldview in your work at LCS?
As we study Scripture, we learn more about God and how He wants us to live. Although my job as a bible teacher is to teach students what a Christian worldview looks like, knowing the right answers isn't the ultimate goal. My prayer is that as we study Scripture, we would grow to be more like Christ and that the Holy Spirit would transform our lives.
What would students be surprised to find out about you?
I worked at Starbucks for four years, and have become an avid coffee drinker. Also, I can probably tell you how to make any drink on the Starbucks menu!
What is your favorite Bible verse?
"For I am convinced that neither death nor life, neither angels nor demons, neither the present nor the future, nor any powers, neither height nor depth, nor anything else in all creation, will be able to separate us from the love of God that is in Christ Jesus our Lord." Romans 8:38-39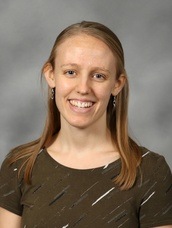 Alyssa Bergmann
MS Bible Teacher
Phone: 765-447-3052
Groups: Middle School
Employed Since: 8/1/2021
0 Years Experience At School
Degrees
BA Moody Bible Institute (2014)
MA Moody Theological Seminary (2015)
MDiv Beeson Divinity School (2020)