Allie Sheets
What do you love about working at Lafayette Christian School?
I love seeing all the smiling faces each day. I feel like all of them are my kids.
How do you incorporate a Christian Worldview in your work at LCS?
I choose the best ingredients for meals while being a good steward with the money the Lord has provided. I pray over the food as I am preparing it to nourish and give strength to the kids.
What would students be surprised to find out about you?
We have a farm at our house with goats, chickens, cows, rabbits, dogs, guinea pigs, cats, and more.
What is your favorite Bible verse?
Galatians 5:22 — "But the fruit of the Spirit is love, joy, peace, patience, kindness, goodness, faithfulness, gentleness and self-control."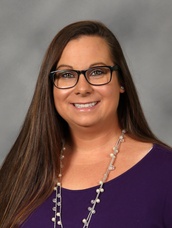 Allie Sheets
Kitchen Manager
Phone: 765-447-3052
Groups: Support Staff
Employed Since: 8/1/2018
2 Years Experience At School