Beth Carlson
What do you love about working at Lafayette Christian School?
I love being able to keep Christ at the center of everything we do at school. From weekly chapels, to Bible class, to weaving God into the curriculum, to praying for kids to feel better, LCS is a place that equips children to grow in Christ. I also love how the school feels like family. Whenever a family struggles or experiences difficulties, the LCS community is right there with support and prayer coverage. The school staff is exceptionally gifted at training students to love and serve God for the remainder of their lives. I am incredibly blessed to be able to teach at such a loving school!
How do you incorporate a Christian Worldview in your work at LCS?
My favorite way to incorporate a Christian Worldview is pausing to recognize how amazing God is during lessons. For example, during a reading lesson, I love discussing how He created the animals to adapt to their environment. The children get so excited about God's perfect creation and I love pointing students back to Him.
What would students be surprised to find out about you?
Ever since my early 20's, I've wanted to be a missionary and work with children. It wasn't until a few years ago that figured out that I'm already doing my lifelong dream. I may not be in another country, but teaching children about Jesus is definitely being a missionary. I love seeing young children turn their hearts toward Christ and seeing them grow as Christians.
What is your favorite Bible verse?
Jeremiah 29:11 - "For I know the plans I have for you," declares the Lord, "plans to prosper you and not to harm you, plans to give you hope and a future."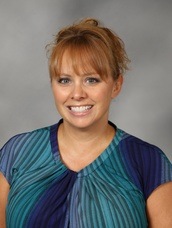 Beth Carlson
5th Grade Aide
Phone: 765-447-3052
Groups: Elementary
Employed Since: 7/20/2018
2 Years Experience At School