Brooke Vermilya
What do you love about working at Lafayette Christian School?

What I love most about Lafayette Christian School is that it is Christ-centered and it is evident that the teachers and staff at the school all truly love the Lord and the students at LCS. I love that I am able to share my faith, pray with students and their families, and to discuss how God is always at work in all areas of our life.

How do you incorporate a Christian Worldview in your work at LCS?

I plan to incorporate a Christian Worldview in my work at LCS by helping the students to see how God is in everything. I hope to continually use God's word to help us see and understand the world, including all subject areas, through God's eyes and perspective.

What would students be surprised to find out about you?

I think students would be surprised to find out that I was a teacher at Walt Disney World. I facilitated different groups of students each day and used Disney as a living classroom. For example, for one of the science programs I taught, we would ride Space Mountain with water in a cup and learn how to overcome inertia by trying to keep the water in our cup on the ride. It was so fun!

What is your favorite Bible verse?

I have several favorite Bible verses that have meant a lot to me in different seasons of my life. A verse that currently means a lot to me is Romans 12:6-10, "We have different gifts, according to the grace given to each of us. If your gift is prophesying, then prophesy in accordance with your faith; if it is serving, then serve; if it is teaching, then teach; if it is to encourage, then give encouragement; if it is giving, then give generously; if it is to lead, do it diligently; if it is to show mercy, do it cheerfully. Love must be sincere. Hate what is evil; cling to what is good. Be devoted to one another in love. Honor one another above yourselves."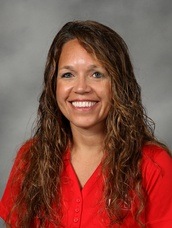 Brooke Vermilya
1st Grade
Phone: 765-447-3052
Groups: Elementary,1st
Employed Since: 7/1/2021
0 Years Experience At School
Degrees
BA Purdue University (2004)
M.Ed Purdue University (2010)