Cindy Freudenthal
About Me
My husband, Deron, and I have two daughters. Our oldest daughter, Madison, attends McCutcheon High School and our younger daughter, Makenzie, is in Junior High at Lafayette Christian. We attend Elmwood Church of Christ where my husband is a college minister. Our family is actively involved in the college and youth ministries. I also teach Sunday morning Bible classes at Elmwood Church of Christ. Our family enjoys attending sporting events, trying new foods, traveling, and all things Disney!
Our family is originally from Nashville, TN where I attended Middle Tennessee State University. I obtained my B.S. in Education in 2001 with an emphasis in K-12 Special Education. In 2002, I received an additional certification in K-8 Elementary Education. I taught in a 5th grade resource classroom and then moved into a 6th grade position in the Metro Nashville Public Schools before Madison was born. Once Makenzie started school, I taught 2nd grade and Kindergarten at Ezell Harding Christian School in Antioch, TN. I also was the director for the Seasonal Camps at EHCS for 13 years. After moving to Lafayette, I homeschooled my children for Madison's 5th and 6th grade year and Makenzie's 2nd and 3rd grade year before discovering Lafayette Christian School.
I am excited to be teaching 4th grade at Lafayette Christian School where I am given the opportunity to live out my calling as a teacher & a disciple of God. I love being able to share my faith with my students & see them grow spiritually. I am inspired by the dedication of the LCS staff to provide a quality education & the commitment to prayer for each other, our students, & the students' families.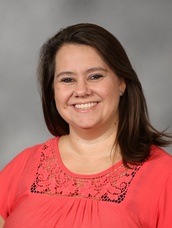 Cindy Freudenthal
4th Grade
Phone: 765-447-3052
Groups: Elementary
Employed Since: 8/1/2016
3 Years Experience At School
Degrees
BS Middle Tennessee State University