Cindy Freudenthal
What do you love about working at Lafayette Christian School?
I love that Lafayette Christan School provides a family-like community where teachers are supported and trusted to educate students using their own God-given talents.
How do you incorporate a Christian Worldview in your work at LCS?
I hope a Christian Worldview is incorporated in my classroom by creating a welcoming and safe environment where students respect each other's differences that allows for each unique child to grow into the person God created them to be. I hope that our daily discussions in the classroom create space for students to open up about their struggles and blessings and creates compassion towards others. I hope that God is using me to lead students who participate in Service Club to have a heart for serving others in a humble way.
What would students be surprised to find out about you?
I can say Supercalifragilisticexpialidocious backward, just like Mary Poppins!
What is your favorite Bible verse?
Micah 6:8 - "He has shown you, O mortal, what is good. And what does the Lord require of you? To act justly and to love mercy and to walk humbly with your God."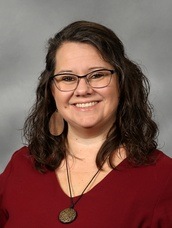 Cindy Freudenthal
MS Social Studies
Phone: 765-447-3052
Groups: Middle School
Employed Since: 8/1/2016
5 Years Experience At School
Degrees
BS Middle Tennessee State University (2001)