Cathy Posas
What do you love about working at Lafayette Christian School?
I love being able to share scripture with students and to incorporate the lessons learned from scripture in every part of our day. I also love that I often learn as much from the students as they learn from me, especially during Bible lessons.

How do you incorporate a Christian Worldview in your work at LCS?
Part of our daily routine includes incorporating scripture into every subject area. Students learn to connect scripture to all academic subjects, social situations, and behavior choices. Assignments often include questions that require students to connect Biblical principles to the academic skills they've learned - and to support their thinking by quoting scripture that is relevant. God is at the center of every day.

What would students be surprised to find out about you?
Students might be surprised to find out that I have a twin brother, and I am one of nine children!

What is your favorite Bible verse?
Jeremiah 29:11-13 - "For I know the plans I have for you, declares the Lord;Plans to prosper you and not to harm you, plans to give you hope and a future. Then you will call upon Me and pray to Me, and I will listen to you. You will seek Me and find Me when you seek Me with all your heart..."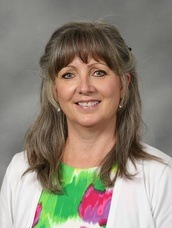 Cathy Posas
3rd Grade
Phone: 765-447-3052
Groups: Elementary
Employed Since: 12/8/2014
7 Years Experience At School
Degrees
BA Purdue University (1982)
BA Purdue University (1986)