Dana Stephan
What do you love about working at Lafayette Christian School?
I love that we have the privilege to talk freely about Jesus with our Preschool and Pre-K children. I also love that we are blessed to work in an environment that honors God, and that we all have the same goal ... to teach our students with a Christian foundation.
How do you incorporate a Christian Worldview in your work at LCS?
We strive to incorporate the love of Christ into everything we do, every day. We talk about how God created our world and each one of us, and that He made each of us unique and special. We strive to help each child feel the love of Jesus every day in our classroom, and to KNOW that they are loved.
What would students be surprised to find out about you?
I think they may be surprised to know that before I started teaching, I lived and worked (for 3 summers) on a 'dude ranch' in the Rocky Mountains of Colorado ... it was a family guest ranch. I rode horses, and helped children learn how to ride horses ... I wore cowboy boots, a cowboy hat, and jeans to work every day!
What is your favorite Bible verse?
Philippians 4:13 - "I can do all things through Christ who gives me strength". This verse reminds me daily to rely on HIM in all things ... when I am feeling weak and weary, Jesus is the one who truly sustains me.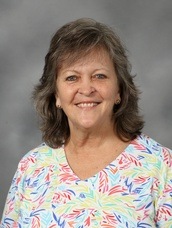 Dana Stephan
Preschool/Pre-K Director & Teacher
Phone: 765-447-3052
Groups: Elementary
Employed Since: 8/1/2002
19 Years Experience At School
Degrees
BA University of Georgia (1984)