Trudie Gruber
What do you love about working at Lafayette Christian School?
When I walked through the doors at LCS for the first time, I was taken in by the artwork on the walls with scripture on them. I love working with students and staff that follow Christ and openly share their love for the Lord.
How do you incorporate a Christian Worldview in your work at LCS?
I believe my Christian worldview is evident in the atmosphere of the room from the decorations to the classroom conversations. I tell students that math is the language of science, and science uncovers and discovers what God has already made.
What would students be surprised to find out about you?
Most students are surprised to find out that I served in the US Army and the Indiana Army National Guard before I became a teacher.
What is your favorite Bible verse?
My favorite Bible verse is 1 Corinthians 13:13 - "And now these three things remain: faith, hope, and love. But the greatest of these is love."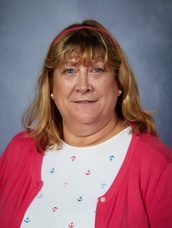 Trudie Gruber
MS Math
Groups: Middle School
Employed Since: 7/1/2018
2 Years Experience At School
Degrees
BA Purdue University
Endorsement Indiana University