Janet Fisher
What do you love about working at Lafayette Christian School?
I love seeing the kids and working in a Christian environment. Starting my work day with school wide prayer.
How do you incorporate a Christian worldview into your work at LCS?
Knowing God created the world and all that is in it. I believe and pray He uses me to continue to make Lafayette Christian School a place to further God's kingdom.
What would students be surprised to find out about you?
The end of my little finger was accidentally cut off and broken. An LCS dad/surgeon reattached and pinned it.
What is your favorite Bible verse?
Isaiah 41:10 - "So do not fear, for I am with you; do not be dismayed, for I am your God. I will strengthen you and help you; I will uphold you with my righteous right hand."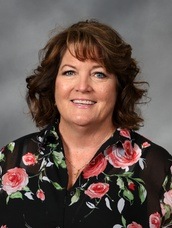 Janet Fisher
Office Manager
Phone: 765-447-3052
Groups: Support Staff
Employed Since: 2/26/1999
22 Years Experience At School