Janet Mann
What do you love about working at Lafayette Christian School?
It's a joy to work in a Christian environment with a kind and caring staff.
How do you incorporate a Christian worldview in your work at LCS?
God will meet our needs if we put him first. God is not only in control of our finances but those of the entire world.
What would students be surprised to find out about you?
I've traveled to the Holy Land.
What is your favorite Bible verse?
Proverbs 3:5-6 - "Trust in the Lord with all your heart and lean not on your own understanding; in all your ways acknowledge him, and he will make your paths straight."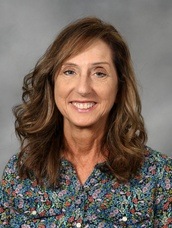 Janet Mann
Accountant
Phone: 765-447-3052
Groups: Support Staff
Employed Since: 2/17/1997
24 Years Experience At School