Jennifer Sanchez
What do you love about working at Lafayette Christian School?
Being surrounded in a Christian environment daily and to be able to talk about God and to pray freely with students and staff is a blessing.
How do you incorporate a Christian Worldview in your work at LCS?
The Bible holds any answers we need even in today's society. We can turn to God, the Bible and prayer for answers to any problems or challenges we may face. God is the same yesterday, today and forever!
What would students be surprised to find out about you?
I have been to 42 of the 50 states. I can sing in Spanish well but I do not speak Spanish that great. I am related to George Rogers Clark (on my moms side). You will learn about him in History class.
What is your favorite Bible verse?
Psalm 122:1 - "I was glad when they said unto me, Let us go into the house of the Lord."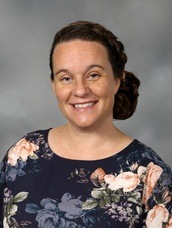 Jennifer Sanchez
Secretary
Phone: 765-447-3052
Groups: Support Staff
Employed Since: 8/1/2016
5 Years Experience At School