Jennifer White
What do you love about working at Lafayette Christian School?
I love the family atmosphere. I love how teachers are truly invested in the children's lives academically and spiritually. It's amazing to get a front row seat to that.

How do you incorporate a Christian Worldview in your work at LCS?
Through marketing and admissions, I try to show how Christian Education is a continuation of the teaching at home and church. Learning and talking about God do not have to stop at the door. I try to show that our teachers teach every subject with a Christian Worldview, not just Bible.

What would students be surprised to find out about you?
Students might be surprised to know that I was the editor-in-chief of my high school newspaper and I met my husband in that class.

What is your favorite Bible verse?
Psalms 118:24 - "This is the day the Lord has made; let us rejoice and be glad in it."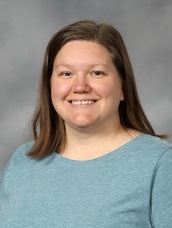 Jennifer White
Director of Advancement
Phone: 765-447-3052
Groups: Administration
Employed Since: 2/17/2017
4 Years Experience At School
Degrees
BS University of North Carolina - Asheville (2005)