Karla Eiler
What do you love about working at Lafayette Christian School?
I love working at LCS because the people are so very caring and the message all day long is so very Christ-centered.
How do you incorporate a Christian Worldview in your work at LCS?
Tutoring math all day gives me opportunities to constantly reference God's holiness and perfection as the creator of math itself. God has a perfect plan for big things like salvation, and He has a perfect plan for smaller things as well like our number system that helps us understand the world He created.
What would students be surprised to find out about you?
Students would be surprised to know that my family and I have visited Asia twice (Singapore, Indonesia, and Thailand) on visits to family members who served in a missionary school in Singapore.
What is your favorite Bible verse?
Philippians 4:6-7 "Do not be anxious about anything, but in everything, by prayer and petition, with thanksgiving, make your requests known to God. And the peace of God, which transcends all understanding, will guard your hearts and your minds in Christ Jesus."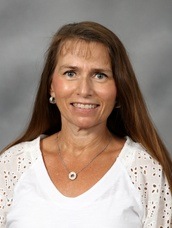 Karla Eiler
Resource
Phone: 765-447-3052
Groups: Resource
Employed Since: 7/25/2014
7 Years Experience At School
Degrees
BA University of Indianapolis (1990)
MA IUPUI (1994)