Kayla Reaser
What do you love about working at Lafayette Christian School?
I love how I can incorporate my faith into my everyday life, share it with others in my work environment, and share laughs with children.

How do you incorporate a Christian Worldview in your work at LCS?
Apart from Christ, we are nothing. We live in a hurting world and the harvest is great, but the workers are few. God is looking for instruments to use in every field. Your career will be so much more rewarding if you are an instrument in the hands of the Master in whatever career you are in.

What would students be surprised to find out about you?
My great-great grandparents started the Hatfield and McCoy feud.

What is your favorite Bible verse?
2 Timothy 1-7: "For God has not given us the spirit of fear , but of power and of love and a sound mind."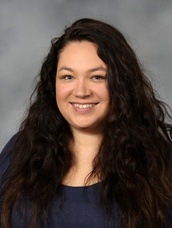 Kayla Reaser
Administrative Assistant
Groups: Support Staff
Employed Since: 9/8/2021
0 Years Experience At School