Lisa Vanderkleed
ABOUT ME
My husband Drew and I have two children and are expecting our third this December. Our oldest, Kendra, is in 1st grade here at Lafayette Christian School this year. Our youngest, Logan, passed away in 2017 at two years old. We are active members of Sunrise Christian Reformed Church where I have taught sunday school for many years. My husband and I also lead a life group and host it in our home. For vacation, we enjoy joining over 20 family members in one large cabin in Minnesota each summer. Our family also enjoys boating and fishing, playing cards and other games, volleyball, and spending time with family and friends.
Originally I am from Kentucky where I attended Northern Kentucky University. I received a Bachelor of Arts in Education in 2005 with an emphasis in Math. In 2009, I also received a Master of Arts in Education with a Gifted and Talented endorsement. I taught 4th grade at St. Mary's Parish in Alexandria, Kentucky for one year. Then I taught three years at Northern Elementary in Butler, Kentucky; specifically 2nd grade, then Title I Reading and Math for 1st, 4th and 5th grades, and then Math Recovery/Math Intervention for grades 1-4. After moving to Lafayette, Indiana, I obtained an Indiana teaching license and then assisted a K-3 Special Education class at Woodland Elementary School for one year. In 2010, I chose to switch careers, so I worked as a Legal Secretary for seven years before going back to teaching.
This is my second year at Lafayette Christian School, and I am excited to be teaching 4th grade again. It is reassuring being able to teach students through a Christ-centered education. It is also a pleasure to be part of this amazing community at LCS which is another family in itself. I look forward to growing with my students in Christ each day.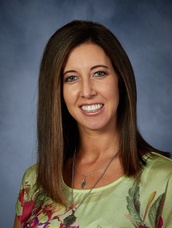 Lisa Vanderkleed
4th Grade
Phone: 765-447-3052
Groups: Elementary
Employed Since: 8/1/2017
1 Years Experience At School
Degrees
BA Northern Kentucky University
MA Northern Kentucky University