Michelle Tuinstra
What do you love about working at Lafayette Christian School?
I love knowing that I can have conversations with others about God's faithfulness even in the hardest moments. These conversations strengthen our Christian community, point us in the right direction, and inspire us to continue God's work as kingdom builders.
How do you incorporate a Christian Worldview in your work at LCS?
As a teacher, I would incorporate a Christian worldview throughout the day by asking questions, "How did you see God on the playground today?" or comparing literature to God's Word. As an interim principal, I will incorporate it with student, parent, and staff conversations. The hymn, "What a Friend We Have in Jesus", reminds me of the importance of prayer. "What a privilege to carry, everything to God in prayer".
What would students be surprised to find out about you?
I would like to publish a children's book someday!
What is your favorite Bible verse?
Judges 6:12 - "...the Lord is with you, Mighty Warrior."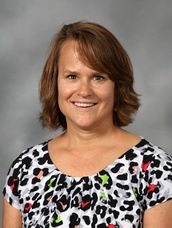 Michelle Tuinstra
3rd Grade
Phone: 765-447-3052
Groups: Elementary
Employed Since: 8/1/2008
13 Years Experience At School
Degrees
BA Calvin College (1991)
MS Purdue University (1998)