Patty Siener
What do you love about working at Lafayette Christian School?
I love the nurturing environment as well as the progressive, proactive and pro-student teachers!
How do you incorporate a Christian Worldview in your work at LCS?
I'm inspired by Mother Teresa's quote: "We cannot all do great things, but we can do small things with great love." in all that I do in my professional and personal life.
What would students be surprised to find out about you?
I ran the Atlanta mini-marathon twice.
What is your favorite Bible verse?
Psalms 31:5 - "Be strong and take heart, all you who hope in the LORD."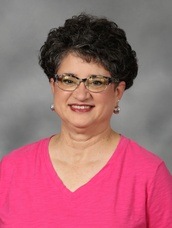 Patty Siener
GLASS Teacher of Record
Phone: 765-447-3052
Groups: Resource
Employed Since: 8/1/2020
1 Years Experience At School