Sarah Bollock
What do you love about working at Lafayette Christian School?
I love working with families who love God and want to train their children to love and serve God in all areas of life. It is a joy to collaborate with fellow teachers who are working for the same purposes - Excellence in Education; Centered in Christ.

How do you incorporate a Christian Worldview in your work at LCS?
My Christian Worldview is evident in how I do everything I do. Because Jesus is my Lord and Savior, all areas of my life come under His authority, including the ways that I interact with each unique child and parent. All of our units of study in fifth-grade reveal more about God as our Creator, Jesus as our Redeemer, and the Spirit as our Guide.

What would students be surprised to find out about you?
Students might be surprised that even though I really love to read now, I struggled with reading in the first grade!

What is your favorite Bible verse?
"So do not fear, for I am with you. Do not be dismayed, for I am your God. I will strengthen you and help you. I will uphold you with my righteous right hand." Isaiah 41:10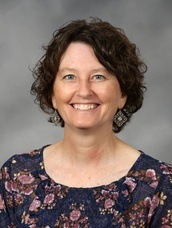 Sarah Bollock
5th Grade
Phone: 765-447-3052
Groups: Elementary
Employed Since: 8/1/1999
22 Years Experience At School
Degrees
BA Dordt College (1996)
M.Ed Dordt College (2002)