Stephanie Graves
What do you love about working at Lafayette Christian School?
I love being able to read the Bible every day and pray with my students!
How do you incorporate a Christian Worldview in your work at LCS?
I try to show how the Bible can affect the way we see the world. We are able to study a topic and then draw from the Bible's truth to go deeper into that subject.
What would students be surprised to find out about you?
My students would be surprised to find out that I have never played a complete game of Monopoly before!
What is your favorite Bible verse?
Psalm 19:14 "Let the words of my mouth and the meditation of my heart be acceptable in your sight, O Lord, my Rock and my Redeemer."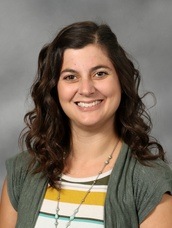 Stephanie Graves
4th Grade
Phone: 765-447-3052
Groups: Elementary
Employed Since: 8/15/2011
10 Years Experience At School
Degrees
BA Purdue University (2009)