Sevina Sakel
What do you love about working at Lafayette Christian School?
I am very thankful to be working at LCS with teachers who love our Lord Jesus, with amazing students created by God and with supportive and encouraging parents. LCS is a sweet place to teach!
How do you incorporate a Christian Worldview in your work at LCS?
I daily seek to incorporate a Christian Worldview into my work at LCS by seeking to point to Christ Jesus. Jesus showed us that He is the Creator God, loving Savior and Lord. Jesus demonstrated in every way that He always lived to please His Heavenly Father. In my teaching I daily seek to encourage students to be growing character qualities like diligence, responsibility, kindness and compassion for others because these qualities honor God. I have not mastered any of these, but I am growing in Christ Jesus and learning there is much joy in loving and serving others.
What would students be surprised to find out about you?
Students would be surprised to find out that my husband and I love teaching young people to water ski in the summer. At the lake property we enjoy sharing in hospitality what God has shared with us.
What is your favorite Bible verse?
My favorite Bible verses are John 14:1 and 6 where Jesus said, "Let not your heart be troubled; you believe in God, believe also in Me. I am the way, the truth, and the life. No one comes to the Father except through Me."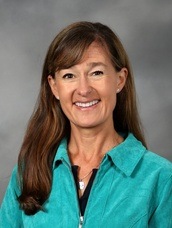 Sevina Sakel
Resource
Phone: 765-447-3052
Groups: Resource
Employed Since: 8/14/2018
3 Years Experience At School
Degrees
BS Indiana University Southeast (1992)
Orton Gillingham (2019)