Shauna Schenke
What do you love about working at Lafayette Christian School?
Lafayette Christian School has held a huge place in my heart for the majority of my life. I attended LCS from kindergarten through eighth grade. My mother taught here for 39 years, and I taught fifth grade for three years here (after teaching in the public schools for a decade) before having my children. It has been a joy to return to teaching when my children started attending LCS. Teaching with others who prioritize the Lord in all matters is a privilege. Sharing my worldview and my relationship with Christ in all I teach is a way I follow Jesus' teachings to spread His name to as many as I can.

How do you incorporate a Christian Worldview in your work at LCS?
I have the privilege of teaching very specific subjects which, without a Christian worldview, are not as effective. I am thrilled to discuss our Biblical responsibilities as Christian American citizens in Current Events class. We get to examine the news through a Biblical lens, and many vital Christian principles are easily taught as we learn the goings-on in our world. Praying over specific things for our country and our world is a high privilege we share. Christian Living class is primarily focused on Biblical life application, going beyond a regular academic Bible class to incorporate Jesus' example to our daily lives. In Book Club, I am careful to select novels that will bring about discussion centered on how we should live and the consequences that can occur from a life without Christ.

What would students be surprised to find out about you?
Students may be surprised to learn that, although I attended a great school (LCS for elementary!), I did not like school. I worked hard and did well, but my favorite thing was to get out of school, spend time with my family friends and dog, and read!

What is your favorite Bible verse?
My favorite verse is actually not a verse but a complete chapter of the Bible — Psalm 121. But the first two verses are a good reason why I love it - " I lift up my eyes to the hills. From where does my help come? My help comes from the Lord, Who made heaven and earth."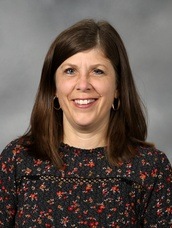 Shauna Schenke
MS Electives
Phone: 765-447-3052
Groups: Middle School
Employed Since: 8/1/2008
13 Years Experience At School