Sue Wetzel
What do you love about working at Lafayette Christian School?
I love being able to talk to our students about God and his amazing creation! I love being able to share with them how much Jesus loves them. I also love forming relationships with students and their families!
How do you incorporate a Christian Worldview in your work at LCS?
We try to emphasize that God is at work in the world and inside of us. When we talk about the natural world, we try to bring it back to God and His faithfulness to us.
What would students be surprised to find out about you?
My students would be surprised to know that I don't live at school! Also, that I like to go running for exercise.
What is your favorite Bible verse?
Ephesians 2:8-9 "For it is by grace you have been saved, through faith—and this is not from yourselves, it is the gift of God—not by works, so that no one can boast."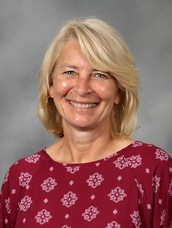 Suzanne Wetzel
Preschool/Pre-K
Phone: 765-447-3052
Groups: Elementary
Employed Since: 8/23/2010
11 Years Experience At School
Degrees
BS Millersville University