Trinette Dommer
What do you love about working at Lafayette Christian School?
I love working at Lafayette Christian school because the environment is very encouraging and positive. The teachers and staff genuinely love the students and their jobs, so everyone is very supportive, inclusive, and kind-hearted.
How do you incorporate a Christian worldview into your work at LCS?
I don't get very many opportunities to talk to my students about their faith since my time with them is so short. However, when given the chance, we pray together and talk about God's love for them, his protection, and my belief in his work in their lives. I like for my students to know that God created their brain, and he is at work to help them learn and grow. I pray for my students, and when we have opportunity, I pray with them as well.
What would students be surprised to find out about you?
Students might be surprised to find out that I really struggled in school. Some subjects were challenging, and I struggled to pay attention and comprehend my more challenging subjects like math and science.
What is your favorite Bible verse?
Psalm 34:5 is a verse that has encouraged me so much, and is definitely one of my favorites: "Those who look to him for help will be radiant with joy; no shadow of shame will darken their faces."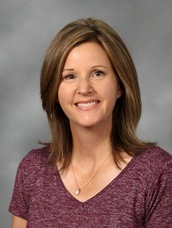 Trinette Dommer
ELS Coordinator
Phone: 765-447-3052
Groups: Resource
Employed Since: 8/18/2015
6 Years Experience At School