Tina Eversman
What do you love about working at Lafayette Christian School?
I love sharing the Word of God, my faith with the Holy Spirit guiding me, and allowing Christ's light to shine through me to others. I love being around many believers from different backgrounds, and all are united in Christ.

How do you incorporate a Christian Worldview in your work at LCS?
God is our Creator, Provider, Savior ... He is our everything! My students and I "find God" in all areas of study. It is such a joy to see the students grow or connect in ways that I may not even think of.

What would students be surprised to find out about you?
Hmmm ... I have met John Stamos ("Jessie" from Full House), Leonard Nimoy ("Spock" from Star Trek) and many racecar drivers. I am related to President William Howard Taft (on my mom's side) and the Civil War General Sherman (on my dad's side). I love to go camping and spend time at the beach with my family.

What is your favorite Bible verse?
I have several, but here are two of them. Philippians 4:13 "I can do all this through him who gives me strength."
Psalm 103: 1-3 "Praise the Lord, my soul; all my inmost being, praise his holy name. Praise the Lord, my soul, and forget not all his benefits - who forgives all your sins and heals all your diseases."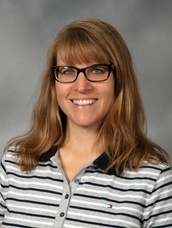 Tina Eversman
1st Grade
Phone: 765-447-3052
Groups: Elementary,1st
Employed Since: 8/1/2010
11 Years Experience At School
Degrees
BA Purdue University (1997)